Dolores Sukhdeo currently serves as the President & CEO of South Florida PBS (WPBT2 and WXEL). Dolores runs the day-to-day operations for both stations, acts as on-air fundraiser and leads the executive team including the COO, CFO, Executive Vice President, and Vice Presidents of Content & Community Partnerships, Development, Membership & Marketing, and Engineering.
In 1998, Dolores joined the staff of WPBT2 in Miami as Vice President for Facilities Services where she was responsible for the for-profit activities. She was promoted to Station Manager in 2002 and to Executive Vice President and Chief Operating Officer in 2003.
Dolores Sukhdeo began her television career in 1990 at the international newsgathering division of Disney/ABC News Inc.--Worldwide Television News in New York, NY, where she worked her way through the ranks from Sales Assistant to Regional Executive for the USA & Latin America. During her tenure at Worldwide Television News, she managed large scale news events including the Oklahoma bombing, Olympics, Presidential Elections and United Nations 50th Anniversary.
Dolores earned a Bachelor of Arts Degree in Spanish Literature from Columbia University and also a Master's in Business Administration from the University of Miami.
Dolores is President of FPBS, the Association of Public Television and Radio Stations in Florida. She is immediate past President of the International Women's Forum of Florida. She is a past chair of the Greater Miami Chamber of Commerce Nonprofit Business Committee and a past chair of the GMCC Creative Industries Committee. She also served on the Professional Leadership Council for FIU's School of Journalism and Mass Communications.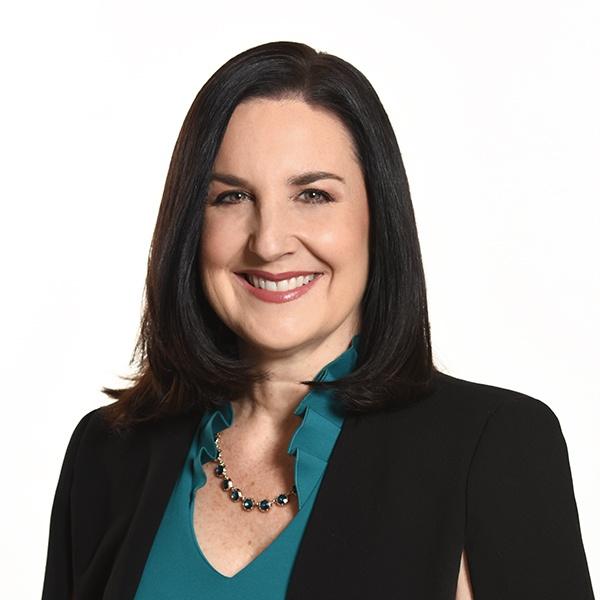 SOUTH FLORIDA PBS OFFICERS
President & CEO, Dolores Sukhdeo, South Florida PBS
Chair, Peter L. Bermont, Bermont Advisory Group of Raymond James, Coral Gables
Immediate Past Chair, Michele Kessler, Palm Beach
Vice Chair, Susan M. Mansolillo, Community Care Plan, Fort Lauderdale
Vice Chair, Kathryn Vecellio, Palm Beach
Vice Chair, Michael J. Zinner, M.D., The Miami Cancer Institute, Miami
SOUTH FLORIDA PBS OPERATING BOARD OF DIRECTORS
Sandy Batchelor, The Batchelor Foundation, Miami
Fred Berens, Wells Fargo Advisors, Miami
Irving Bolotin, Coral Gables
Thomasina Caporella, Plantation
Mark W. Cook, Royal Palm Management, Palm Beach
Paul J. DiMare, Sr., Homestead
Margaret Eidson, M.D., Miami
George T. Elmore, Hardrives, Inc., Delray Beach
Harvey A. Goldman, Miami
David L. Jaffe, Ph.D., Lynn University, Boca Raton
Leonard Klorfine, Palm Beach
Ellen F. Liman, Palm Beach
Nicholas Perricone, M.D., Out of State
David C. Prather, Esq., Clark, Fountain, LaVista, Prather, Keen & Littky-Rubin, LLP, West Palm Beach
Handel M. Robinson, M.D., Miller Medical School, Holy Cross Hospital, Fort Lauderdale
Laurie Silvers, Hollywood.com, Boca Raton
Charles M. Tatelbaum, Tripp Scott, P.A., Fort Lauderdale
George W. Weaver, Rauch, Weaver, Norfleet, Kurtz & Co., Fort Lauderdale
SOUTH FLORIDA FOUNDATION BOARD OF DIRECTORS
Chair, Peter L. Bermont, Bermont Advisory Group of Raymond James, Coral Gables

Irving Bolotin, Coral Gables

Paul J. DiMare, Sr., Homestead

Harvey A. Goldman, Miami

David L. Jaffe, Lynn University, Boca Raton

David C. Prather, Clark, Fountain, La Vista, Prather, Keen & Littky-Rubin, LLP, West Palm Beach

Laurie Silvers, Hollywood.com, Boca Raton

Ex-Officio, Michele Kessler, Palm Beach

Ex-Officio, Dolores Sukhdeo, President & CEO, South Florida PBS/WPBT2 & WXEL
LIFE DIRECTORS
Jorge A. Arguelles

Robert G. Baal

William F. Cooper

Anthony C. Krayer, III

David Rich

Herbert A. Tobin
COMTEL BOARD OF DIRECTORS
Chair, Laurie Silvers, Hollywood.com, Boca Raton

David L. Jaffe, Lynn University, Boca Raton

Richard W. Morgner, Jefferies & Company, New York

Dwight Stephenson, D. Stephenson Construction, Inc., Fort Lauderdale

Ex-Officio, Michele Kessler, Palm Beach

Ex-Officio, Dolores Sukhdeo, President & CEO, South Florida PBS/WPBT2 & WXEL
COMMUNITY ADVISORY BOARD (SOUTH)
Robert Boo

Michele Cabrera

Dan Hardie

Leonie Hermantin

Rebekah Lengel

Kate MacMillin

Shaikh Shafayat Mohamed

Dario Philippe

Bill Teck
COMMUNITY ADVISORY BOARD (North)
Anthony Newbold

William Gillers

Clarice T. Davis

Charles Gaulkin

Annie P. Hill

Maxine Pierson

Phillip Major

Phillip Mrozinski

Ronald Silverman